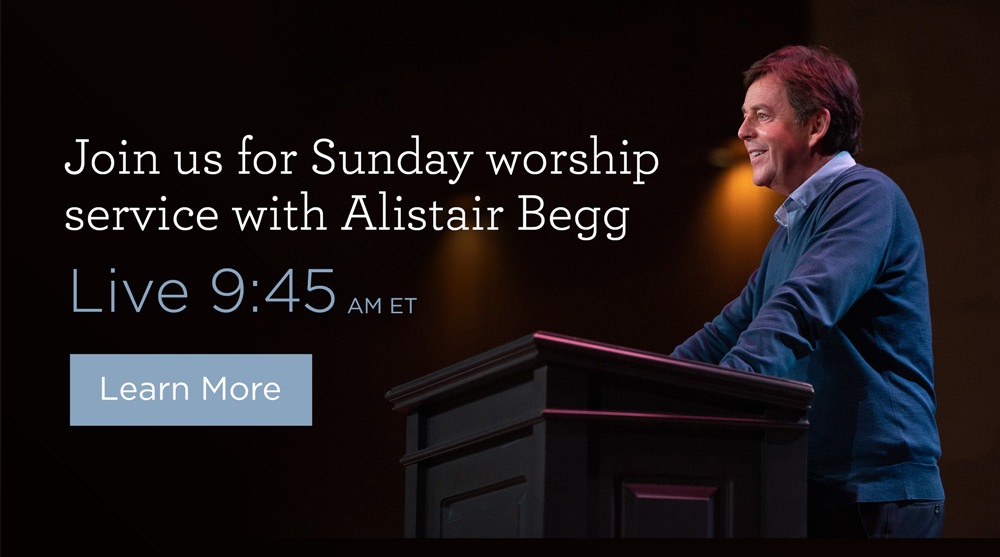 Join Alistair Begg and the congregation at Parkside Church for Sunday morning worship by watching our live stream. Beginning at 9:45 EST, you can watch the service live, in its entirety, as a supplement to your home church worship or if you're unable to attend your local church. Each Sunday that Alistair teaches from the pulpit at Parkside, the service will be streamed on our website (visit truthforlife.org/live), Facebook page (visit facebook.com/truthforlife), YouTube channel (visit tfl.org/youtube-playlist), and ROKU channel (tfl.org/roku-download).
If 9:45 EST is not a convenient viewing time for you, the service will remain available to watch throughout the day on all of these platforms. Even if you miss a service and would like to catch up on a past Sunday morning sermon, you can easily find it by visiting our website at truthforlife.org, clicking on "Sermons" in the top menu bar, then clicking on "Latest Sermons" from the drop-down menu.
Also, if you'd like to make watching the live stream part of your Sunday worship routine, we invite you to sign up to receive live stream notifications. When you subscribe, we'll send you an email on Saturday afternoons letting you know that Alistair will be teaching from the pulpit on the upcoming Sunday and that the service will be streamed and available for viewing. Subscribe to live stream notifications now at truthforlife.org/live.
For additional support, click here. We're happy to assist you!
---