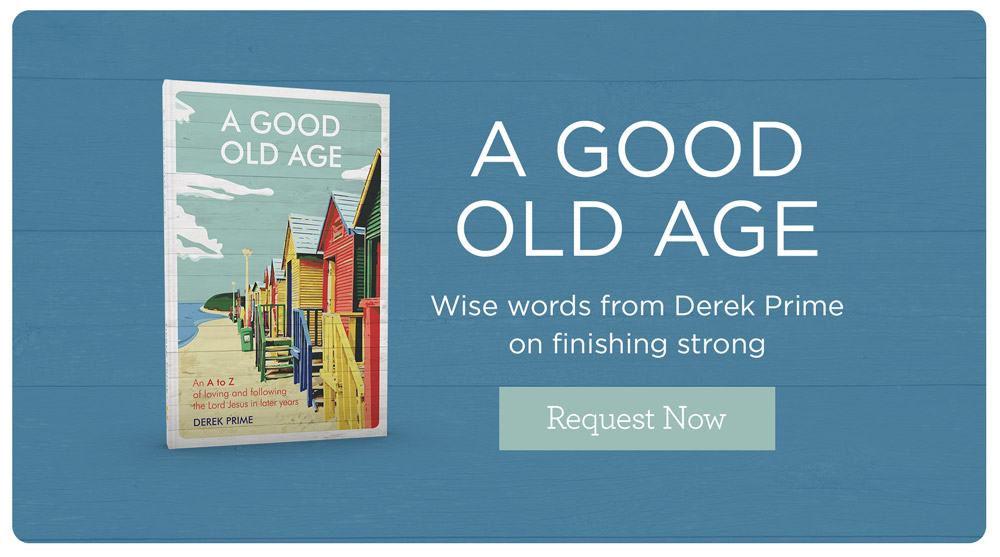 Most of us master our ABCs and 123s early in life. Just as these basics serve as foundations for later learning, so do the experiences of the Christian life prepare us to face the unique circumstances and joys of old age.
Pastor and Bible teacher Derek Prime, himself in his 80s, has written A Good Old Age to provide an A-to-Z guide to loving and following the Lord Jesus faithfully through the finish of our lives. A cherished and lifelong mentor of Alistair Begg, Prime has steadily steeped his own life in Scripture, and his walk provides a roadmap for pursuing godliness into our later years.
A Good Old Age guides us through 26 Christian priorities—one for each letter of the alphabet—with gentle, insightful truths that can transform the way we view the challenges faced specifically by older Christians. Prime calls readers to embrace the wonderful potential of good works God prepares for us as believers, young and old alike. "How … can we ensure that we grasp the positive possibilities of old age, rather than succumb to dwelling on its limitations?" he asks. The answer is clear: by reminding ourselves of the great biblical truths of forgiveness, God's Fatherhood, and our wonderful hope of heaven.
Dip into, pray through, and meditate on the biblical wisdom and warm encouragement offered by Derek Prime. Request A Good Old Age when you donate to Truth For Life today.
This month to accompany A Good Old Age, the team at Truth For Life developed a recommended reading list titled, Facing the End of Life with Faith. Browse here.
---