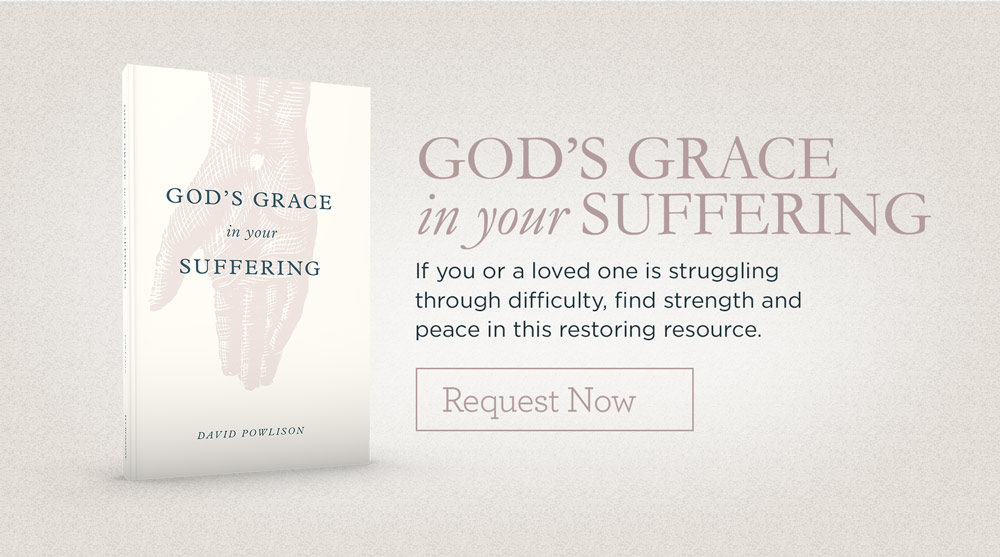 Sickness, betrayal, persistent sin—the trials of this life can loom large, threatening to overwhelm us with distraction or despair.
As fallen men and women, we like things to happen fast; we want our problems to have immediate, clear solutions. God's timing, however, doesn't always work that quickly.
This month's resource, God's Grace in Your Suffering, takes a deep look into our individual struggles, as well as those recorded in the Bible, to remind us that although we may feel isolated in anguish, regret, and uncertainty, the God of the universe enters our suffering to meet and comfort us.
In this helpful book, counselor and author David Powlison weaves together Scripture, personal stories, and the words of the classic hymn "How Firm a Foundation" to demonstrate how God uses our trials to gently and lovingly transform us to be more like Jesus.
Be encouraged by God's Grace in Your Suffering: request your copy with this month's donation to Truth For Life.
---