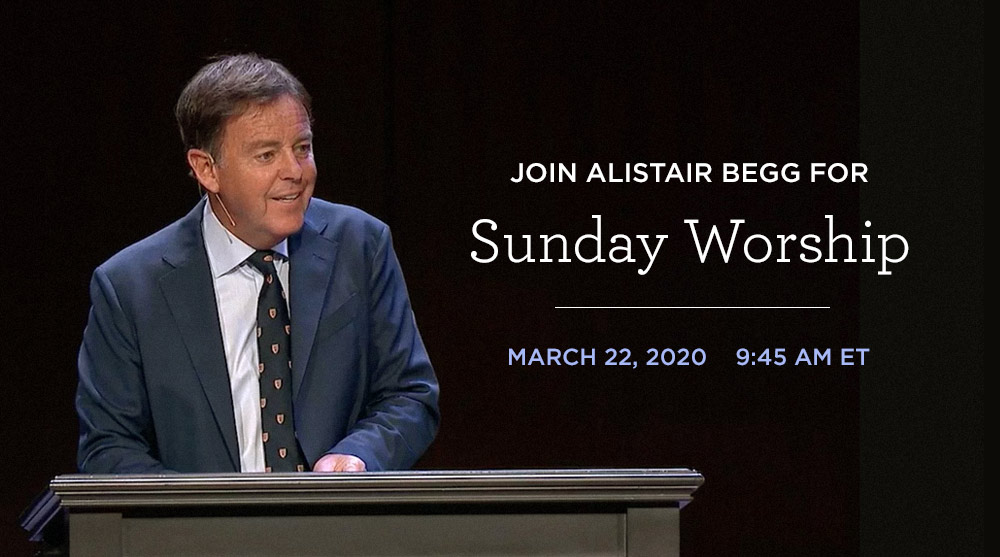 This week, if your home church isn't accessible in person or online, or if you'd like to supplement your local church's worship, please join Alistair Begg for a full-length Sunday service recorded from Parkside Church.
In a comforting message that will uplift and refresh our souls during this time of uncertainty, Alistair Begg revisits the foundational truths of the Gospel—that our hope rests firmly in Scripture alone, in grace alone, in faith alone, in Christ alone, and in God's glory alone.
Watch online beginning at 9:45 am ET at truthforlife.org/live, on YouTube, and on streaming TV. The service, originally held on October 27, 2019, will also be viewable throughout the day and into the following week.
Our Website
https://www.truthforlife.org/live
Facebook
https://www.facebook.com/truthforlife/videos/602083377040332/
YouTube
https://www.youtube.com/watch?v=tepFfWuhicc
The environment here in Ohio, as in many places around the world, continues to be one where social distancing has become necessary to slow the spread of coronavirus (COVID-19). Therefore, Parkside Church, where Alistair is senior pastor, will follow the government's guidelines to refrain from large in-person gatherings, including our Sunday service. We thank God for His Word and are grateful to still be able to hear it proclaimed, be assured by its truth, and share it with others via electronic stream.
We hope you join us!
"Take my yoke upon you, and learn from me, for I am gentle and lowly in heart, and you will find rest for your souls. For my yoke is easy, and my burden is light." –Matthew 11:29-30 (ESV)
---