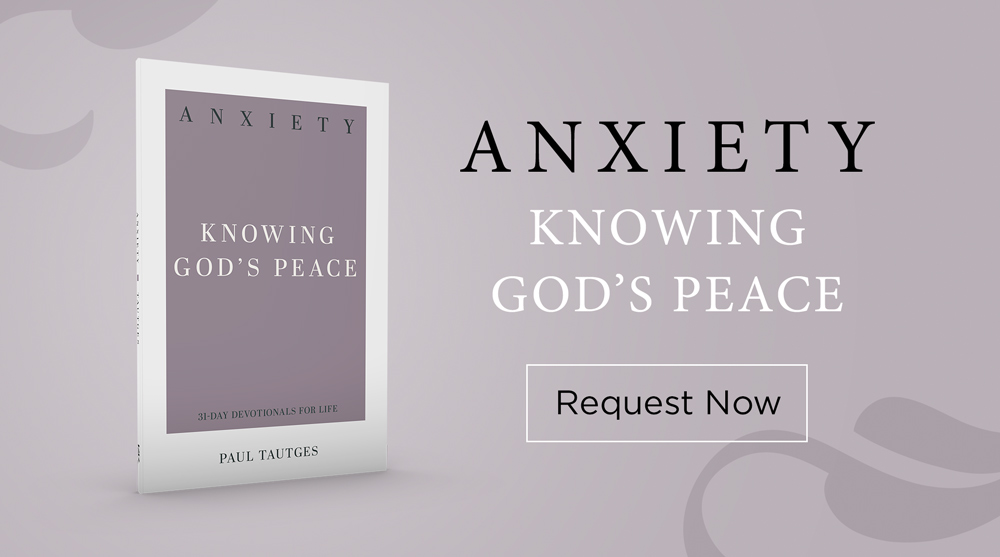 These are anxious times. If you or someone you love is experiencing anxiety—and one in five people do—then you know how debilitating it can be. Peace can seem elusive. However, there is hope and a pathway that leads from despair to joy.
Whether you've experienced nagging worry or debilitating panic, God's Word offers—in the words of the Proverbs—"a kind word" that cheers our anxious hearts. In Anxiety: Knowing God's Peace, pastor and biblical counselor Paul Tautges leads us into the Bible and helps us move beyond the worries that overwhelm us.
Anxiety: Knowing God's Peace offers thirty-one daily readings that combine Scripture, a brief devotion, and reflection questions that bring the Bible to bear on our lives. Tautges helps us to get to the root cause of anxiety—fear—and beyond it, to the loving Savior who stands ready to bear our burdens.
Whether you're experiencing anxiety, or you know someone who is, request your copy of Anxiety: Knowing God's Peace today to find hope and joy beyond worry or panic by releasing it to the Lord.

---