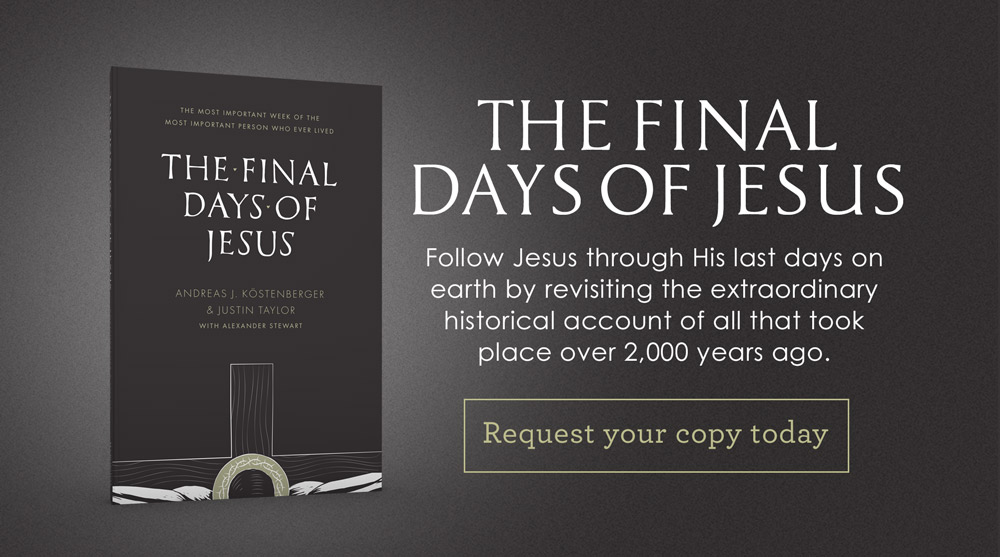 Nearly 2,000 years after Jesus' last week of earthly ministry, many recognize Easter as the oldest and most important festival of the Christian church. Even beyond this sacred celebration, the events marked by Passion Week hold earth-shaking, lifesaving significance for each one of us, and therefore merit our close observation.
The Final Days of Jesus offers a day-by-day guide for examining and meditating on Holy Week. Combining a chronological arrangement of the gospel accounts with insightful commentary, charts, and maps, The Final Days of Jesus helps us understand what actually happened in the days leading up to Jesus's death—and why it matters today.
Beginning with Palm Sunday, The Final Days of Jesus weaves a rich tapestry of historical detail, literary artistry, and theological insight to provide assurance that the Easter story is true—historically and theologically. Suitable for individuals, small groups, and even family study, this highly readable, must-have resource explores the dramatic week of the most important person that ever lived.
This Easter, gain a deeper understanding of the last days of Jesus' arrest, trial, crucifixion, and empty tomb. Request your copy of The Final Days of Jesus today.
---