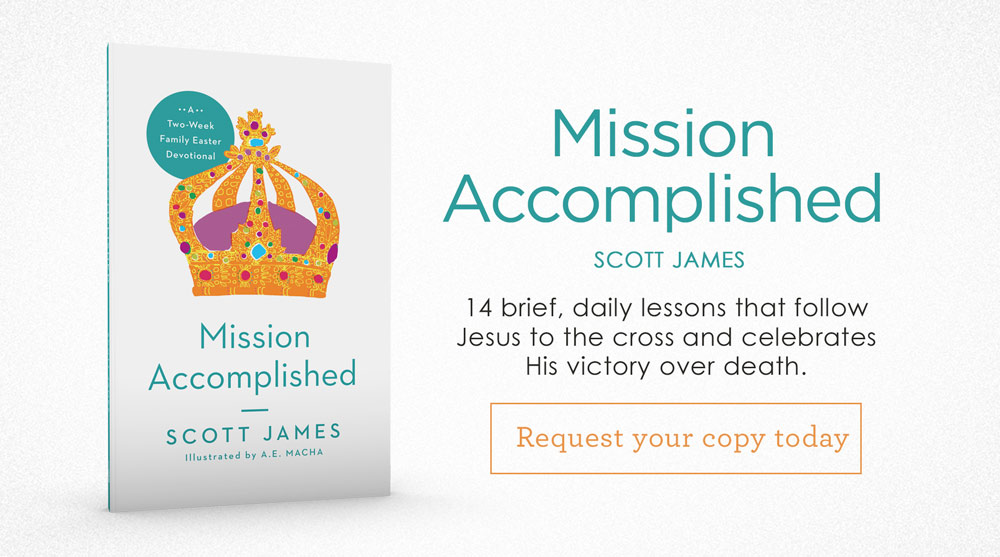 Nearly 2,000 years ago, Jesus Christ performed the greatest rescue mission of all time: He gave his own life so that we could be saved from our sins. What God accomplished through Christ should shape our lives every single day —so how can we focus our hearts, and our children's hearts, on the truth and implications of all that Easter represents?
This month's resource, Mission Accomplished, offers assistance. This two-week devotional is designed to support families as they center their thoughts on the weeks leading up to and following Easter Sunday. Beginning with Scripture, each of the fourteen daily readings is accompanied by a simple hymn and reinforcing activity that walks kids through the events surrounding Jesus's death and resurrection. This concise but theologically rich devotional then looks at the implications of these long-ago events for our own lives today.
Christ's redemptive mission made a way for us to be forgiven of our sins—and He has given us a mission, too: He calls us to "continue spreading the news of his gospel, [and he] promis[es] us that his presence and power will fuel us as we go." Suitable for children of all ages, Mission Accomplished offers a practical way for any family to study more deeply about Easter and the reach of God's message beyond one special Sunday.
Be encouraged as you read, discuss, and pray about His Word together. Request a copy of Mission Accomplished when you donate this month to Truth For Life.
---