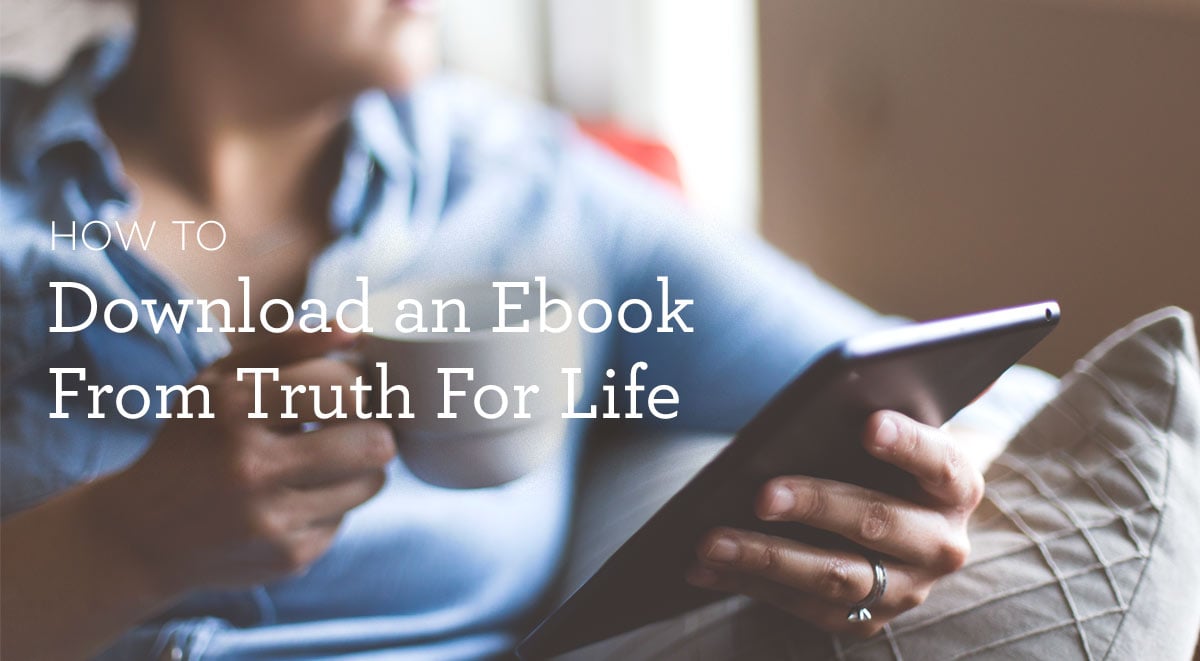 Some of our monthly resources are available in ebook. Below are instructions on how to download an ebook from Truth For Life to the Kindle App, iBook App or Nook App on an iPad or iPhone.
Before downloading any of the ebook options, download the app 'iZip' to your iPad or iPhone. This is an app that will unzip zip folders so that your device will be able to open them. You can find it in the app store for free. (You can ignore the $4.99 version of the app)
Once 'iZip' is downloaded, click on the link provided in your confirmation email to download the ebook. Once on website, click the green button that says "ALL FILES

..."

A zip folder will start to download with the ebook files. iOS devices will show a blank screen after you click on the link. While it looks like nothing is happening, the files are downloading in the background. It will take a few minutes to download the files depending on your internet connection and how large the zip folder is. While the files are downloading, make sure that you don't let your device go to the lock screen which will stop the files from downloading. If this happens, you will need to click on the link to download the zip folder again.
Once the files are downloaded, a notice will appear in the browser asking which app you would like to use to open the files. Click on the link that says "Open in 'iZip'"

'iZip' will open and download the zip folder. You will then be asked "Would you like to extract all files?" Click Ok.

A list of the files in the zip folder will appear. Click on the file type that corresponds with the app you would like to download the ebook.

Nook or iBook App - Select Epub
Kindle App - Select Mobi

After the file type is selected, click on the "Open In" option at the bottom of the screen and select the app you would like to transfer the book to.

The file will transfer to the app you selected and you can begin to read the ebook.
If you have problems downloading your ebook from Truth For Life to your smartphone or tablet, please feel free to contact us.
---